Hello Film Lover,
November brings us one month closer to the Donald M. Ephraim Sun & Stars International Film Festival presented by MorseLife, February 27 – March 10.  We're still working 24/7 behind the scenes, preparing an exciting slate of 2024 programming. Look for big announcements in January. Make sure your friends are in the know too (so they can join you at the movies) – urge everyone to sign up for updates and advance festival information at sasiff.org.
In the meantime, a Thanksgiving theme beckons this month, with international foodie films available for delectable home streaming. There's something to whet every appetite when it comes to the interface between food and the art of film. Whether you have a taste for a banquet that satisfies the soul (BABETTE'S FEAST); would like a glimpse of the dreams and schemes of world-famous chefs (JIRO DREAMS OF SUSHI; LOVE, CHARLIE); or crave a wicked little food-based comedy (SEXUAL DRIVE), we've got you covered with four tasty options.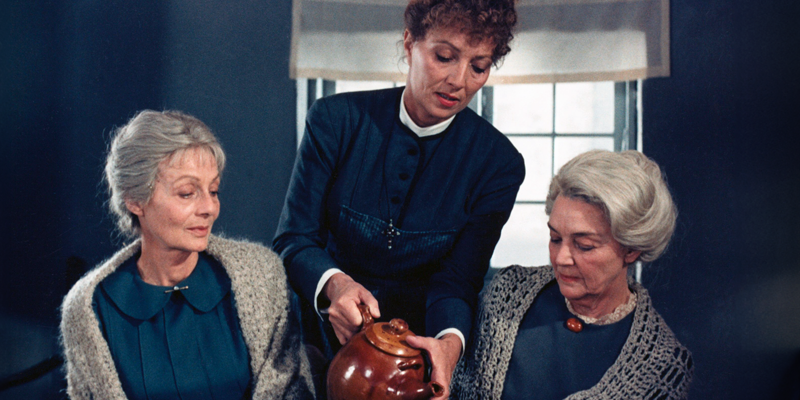 BABETTE'S FEAST
(BABETTES GAESTEBUD)
1987, Gabriel Axel, Denmark, 103 min.
With Stéphane Audran
A feast for the eyes as well as the heart, BABETTE'S FEAST is the first-ever Danish film to win a Best Foreign Film Oscar. Based on a short story by Karen Blixen aka Isak Dinesen (Out of Africa), it is an atmospheric tale of the transformative power of a lovingly prepared meal. In a remote 19th-century Danish Protestant enclave, Babette (Audran), a French refugee, is taken in as the servant to a pair of kindly spinster sisters who are long entrenched in their cheerless penitential lifestyle. Fourteen years later, coming into a small windfall of lottery winnings, Babette, a chef in her former life in Paris, chooses to thank her elderly benefactors with the spectacular and joyfully revelatory French banquet of a lifetime. In Danish, French, Swedish, Italian and English with English subtitles. See it on HBO Max, Amazon Prime, and The Criterion Channel.
"The meal is more than mouthwatering – it's Dinesen's metaphor for the transcendent power of art.  This beautiful movie, like the feast itself, can turn your heart." – David Ansen, Newsweek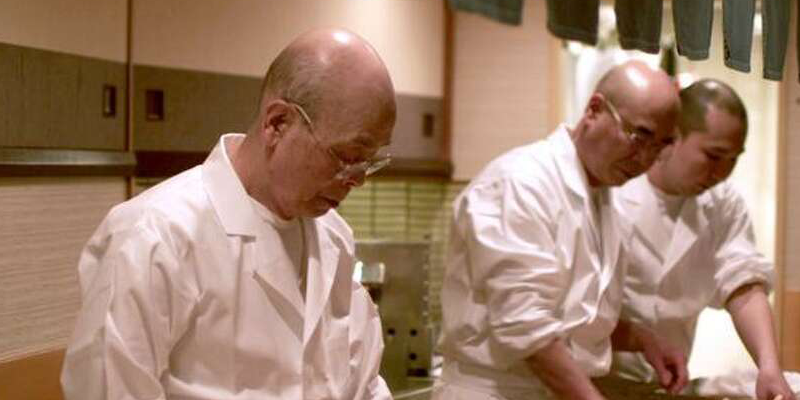 JIRO DREAMS OF SUSHI
2011, David Gelb, USA, 81 min
Adjacent to a Tokyo subway station is the tiny 10-seat restaurant Sukibayashi Jiro, presided over by sushi chef Jiro, 85 years old and designated a Japanese National Treasure. This seemingly unassuming hole in the wall, where the price of a tasting menu starts at roughly $300, stands at the epicenter of the world of sushi and boasts three Michelin stars. Director Gelb's award-winning documentary charting Jiro's career and his single-minded approach to meticulous craftsmanship made the fabled chef a household name internationally. Whether or not you love sushi, this is a sumptuous experience in the aesthetics of food and a look at one man's unparalleled devotion to his art. Soundtrack music by Philip Glass. In Japanese with English subtitles. See it on Amazon Prime.
"A dream indeed.  Sure to delight foodies and cinephiles alike"  – Keith Uhlich, Time Out
"This intrinsically compelling hymn to craftsmanship and taste in every sense should cleanse palates." – Leslie Felperin, Variety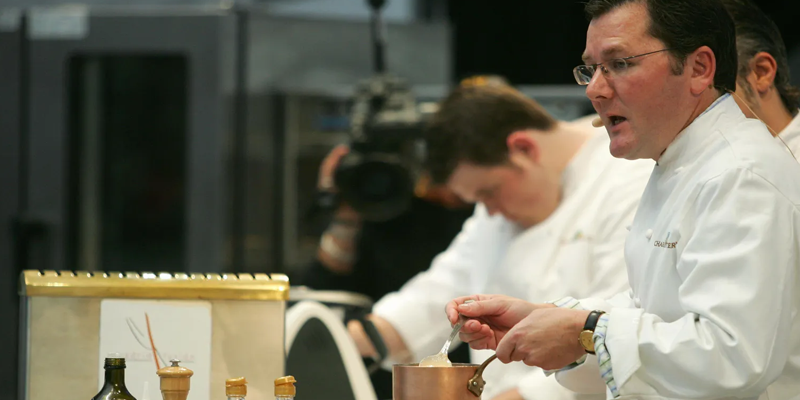 LOVE, CHARLIE: THE RISE AND FALL OF CHEF CHARLIE TROTTER
2021, Rebecca Halpern, USA, 96 min.
The phenomenon of the high-profile celebrity chef was practically invented by Chicago's Charlie Trotter, whose eponymous restaurant was a Michelin-starred bastion of innovative and brilliantly perfectionist cuisine. Renowned for his gourmet triumphs, his cookbooks, and prescient moves including championing vegetarian cuisine before it was a craze, Trotter was feared, envied and copied as a powerful influencer until burnout cut his life short. Director Halpern traces the chef's meteoric career, incorporating commentary and personal reminiscences by fellow chefs including Grant Achatz, Wolfgang Puck, and Emeril Lagasse. See it on Amazon Prime.
"A story that echoes Shakespearean tragedy…a feast for the senses offering insight into not just one chef's storied career, but the rise of the celebrity chef and New American cuisine."- Rachel West, Alliance of Women Film Journalists
SEXUAL DRIVE
2021, Kota Yoshida, Japan, 70 min.
First screened as a world premiere at the 2021 Rotterdam International Film Festival, this cheeky little foodie comedy has crowd-pleaser written all over it. Droll and highly suggestive, while depicting no actual sex, the film is a compact triptych with a foodie angle, a delightful tease that features graphic images of three iconic Asian dishes. The comedian and voice actor known professionally as Kurita stars as the nasty little stranger who drops in to wreak life-changing havoc in the love-lives of three couples whose woes in the bedroom just might find a fix in the kitchen. In Japanese with English subtitles.  See it on Amazon Prime.
"With its bonkers sensibility, the film is bright and often wickedly funny, cleverly exploring the shifting power of attraction.  And it's packed with profound observations that linger." – Rich Cline, Shadows on the Wall
"70 minutes of genius and perverted bliss." – Lorry Kikta, Film Threat
Happy Thanksgiving!  Think film, and think Sun & Stars,